MEET THE MOST POWERFUL SCOOTER WE'VE EVER BUILT.
Going back to one of our most popular scooters, the Cuda, our all-new CudaX is an update on that iconic design. If there was ever a "sports car of scooters", this would be it. The new CudaX DPV from Dive Xtras features an upgraded motor housed in a sleek 6061 aluminum body and available in three color options. Direct drive simplicity, updated for 2022. Truly a capable diving scooter for technical divers. Check out its full feature set below!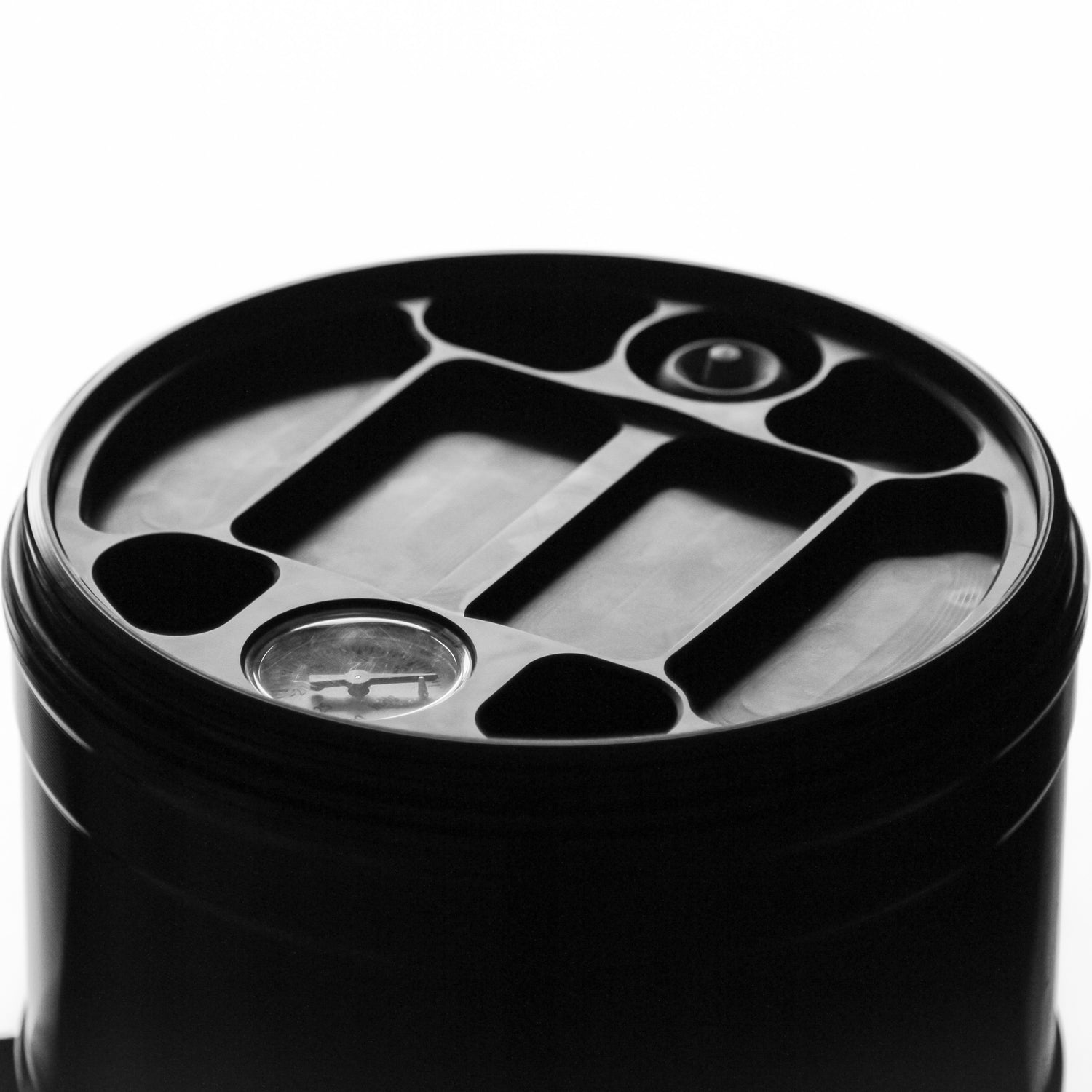 BUILT-IN VACUUM LEAK TEST SYSTEM
We've incorporated a vacuum leak test system directly into the CudaX's design, making it simple to test your scooter before every dive. For the professional diver or rental fleet owner, never dive again without knowing everything is sealed.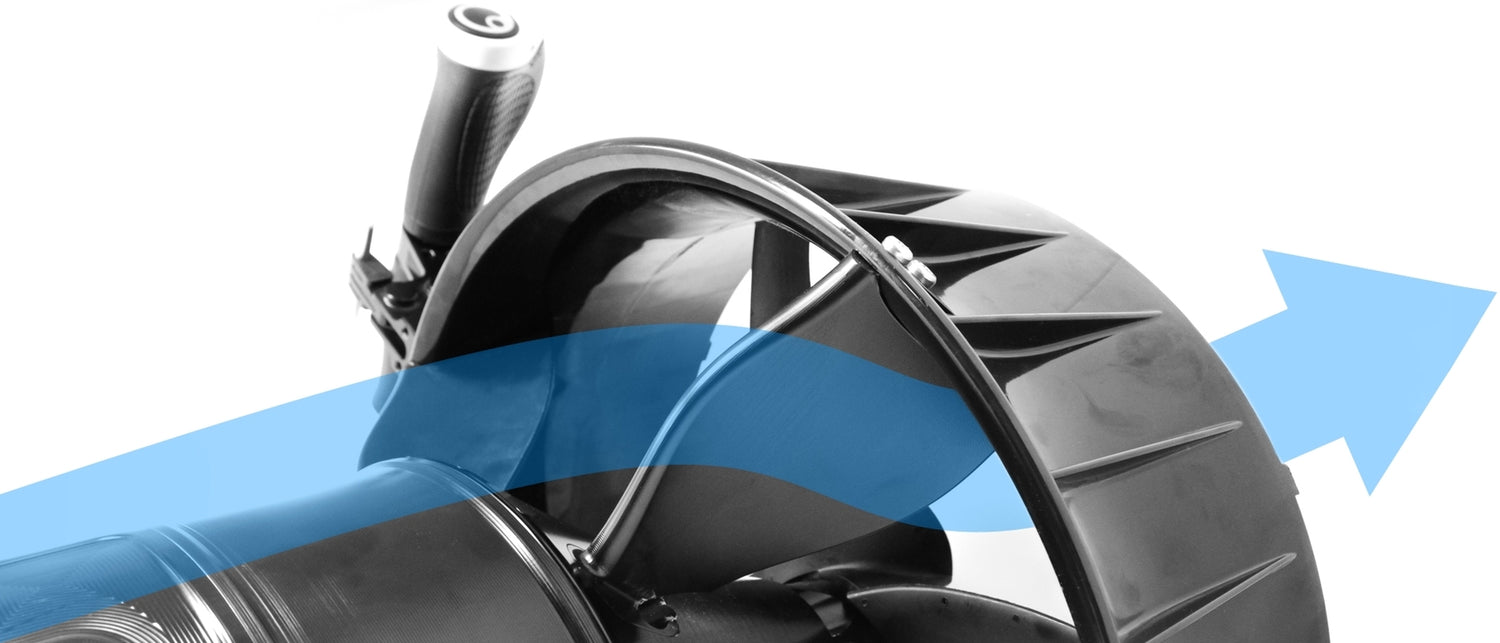 PRE-SWIRL STATOR
Hydrodynamically designed arms pre-swirl the water entering the propeller, increasing efficiency and reducing torque and arm fatigue.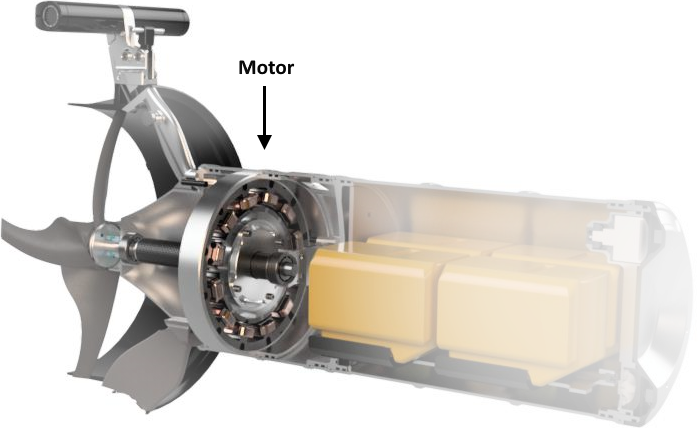 WATER-COOLED DIRECT DRIVE MOTOR
We built the CudaX to be the fastest and most powerful scooter on the market, as well as the most efficient. Utilizing a water cooled motor allows us to reduce hardware and take advantage of the CudaX's natural habitat (the chilly depths) for optimal performance.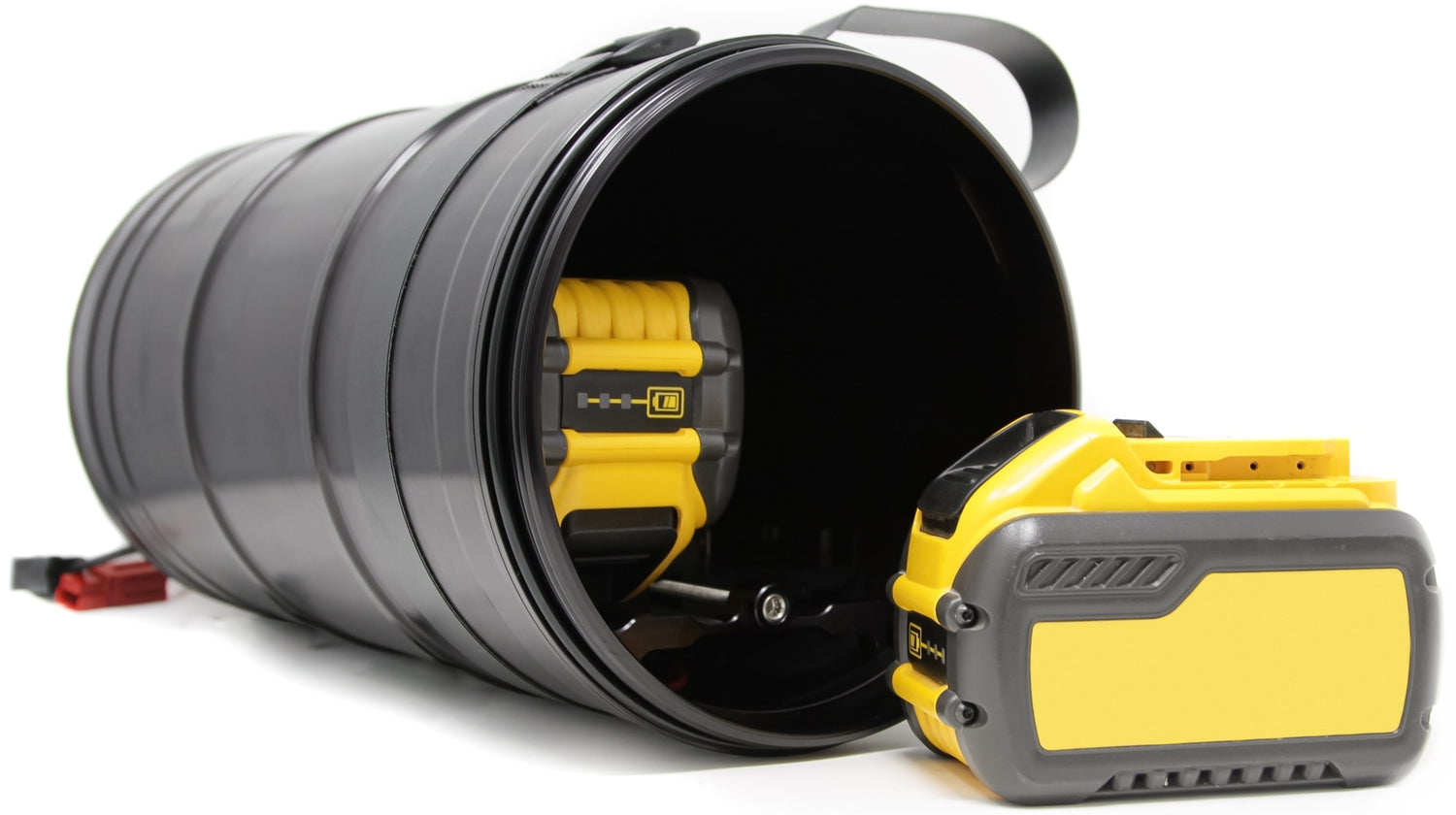 LITHIUM POWER TOOL BATTERIES
Our scooters are known for utilizing readily available power tool batteries as their power sources, so why change a good thing? These battery packs are much more travel-friendly than costly custom lithium batteries and can be purchased from hardware stores anywhere in the world. Easily combined to create a large single pack in the scooter, they have all the benefits without the negatives. Designing and building safe, reliable lithium batteries is a complicated job. We chose to leave that to the experts.

ONBOARD COMPUTER
The onboard computer monitors and controls all aspects of the scooter's performance and displays critical info on dual screens. Critical safety information such as battery voltages and internal temperatures are continuously monitored, as well as parameters like RPM, current draw, etc... which are used in the user programable features.
USER PROGRAMMABLE
The onboard computer allows you to adjust a range of settings to customize the CudaX's performance. You can configure the number of preset speeds, the power of each preset speed, or the acceleration rate. Do you want the scooter to restart at your last speed or always revert to starting speed? The list goes on…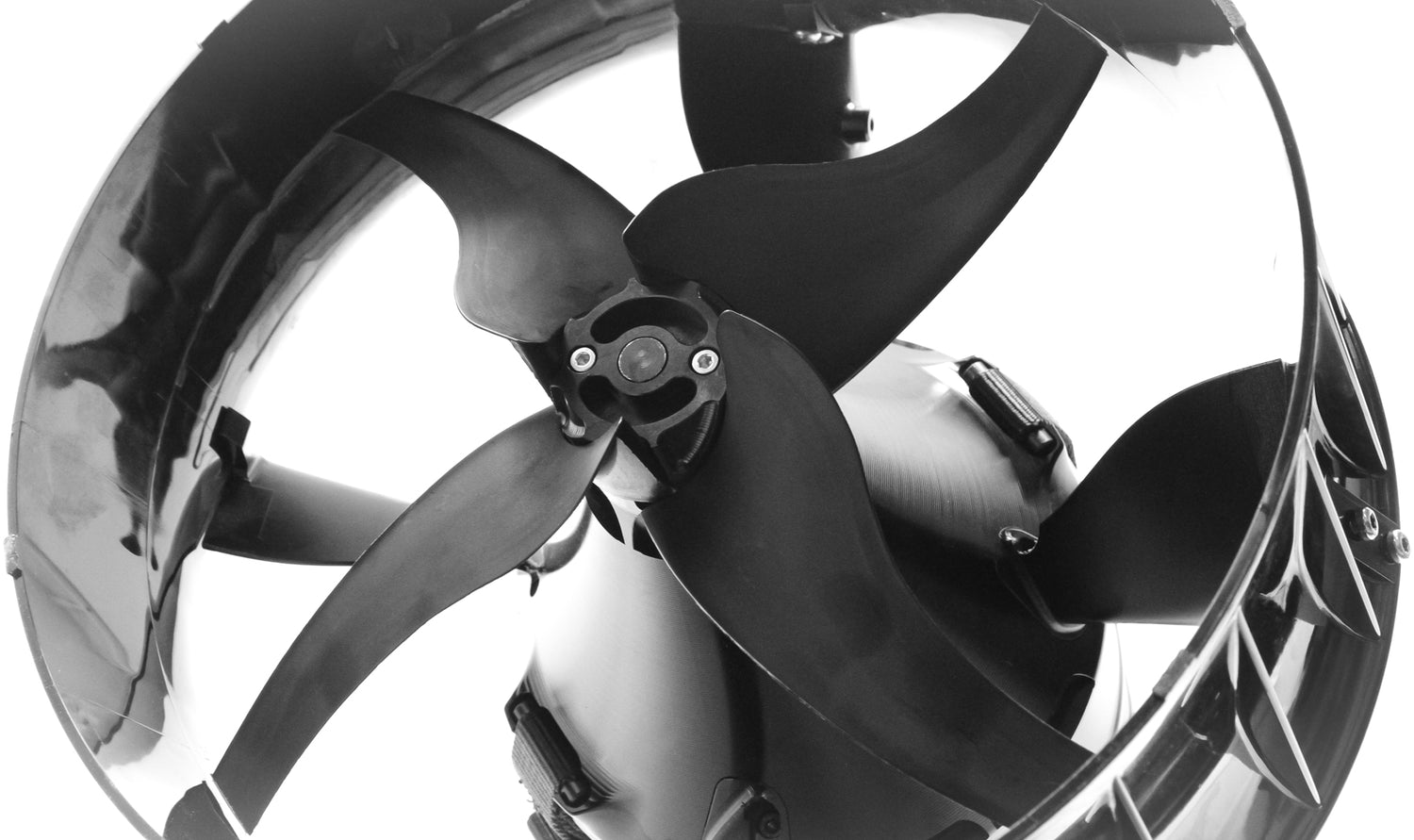 FOUR-BLADED PROPELLER
Optimized four-bladed propeller provides increased performance. Airfoil shaped blades for peak efficiency are also swept back, so the propeller quickly sheds kelp and other debris.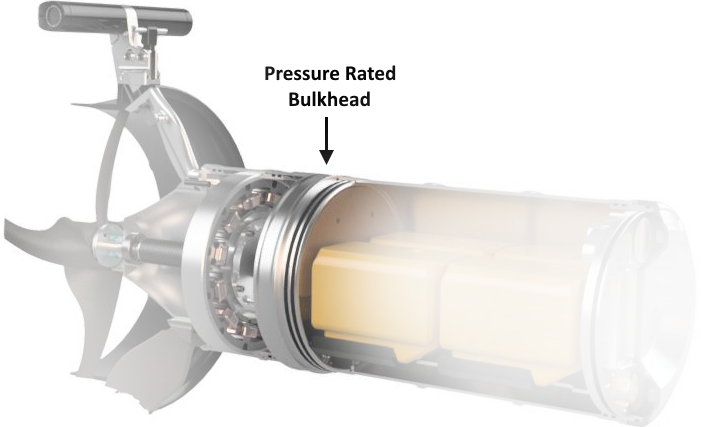 SEALED BATTERY & MOTOR COMPARTMENTS
Independently sealed motor and battery compartments prevent a flood in either from affecting your whole scooter. A pressure rated bulkhead separates the two and features a sealed port plug that can be removed, allowing full vacuum leak check of the whole scooter.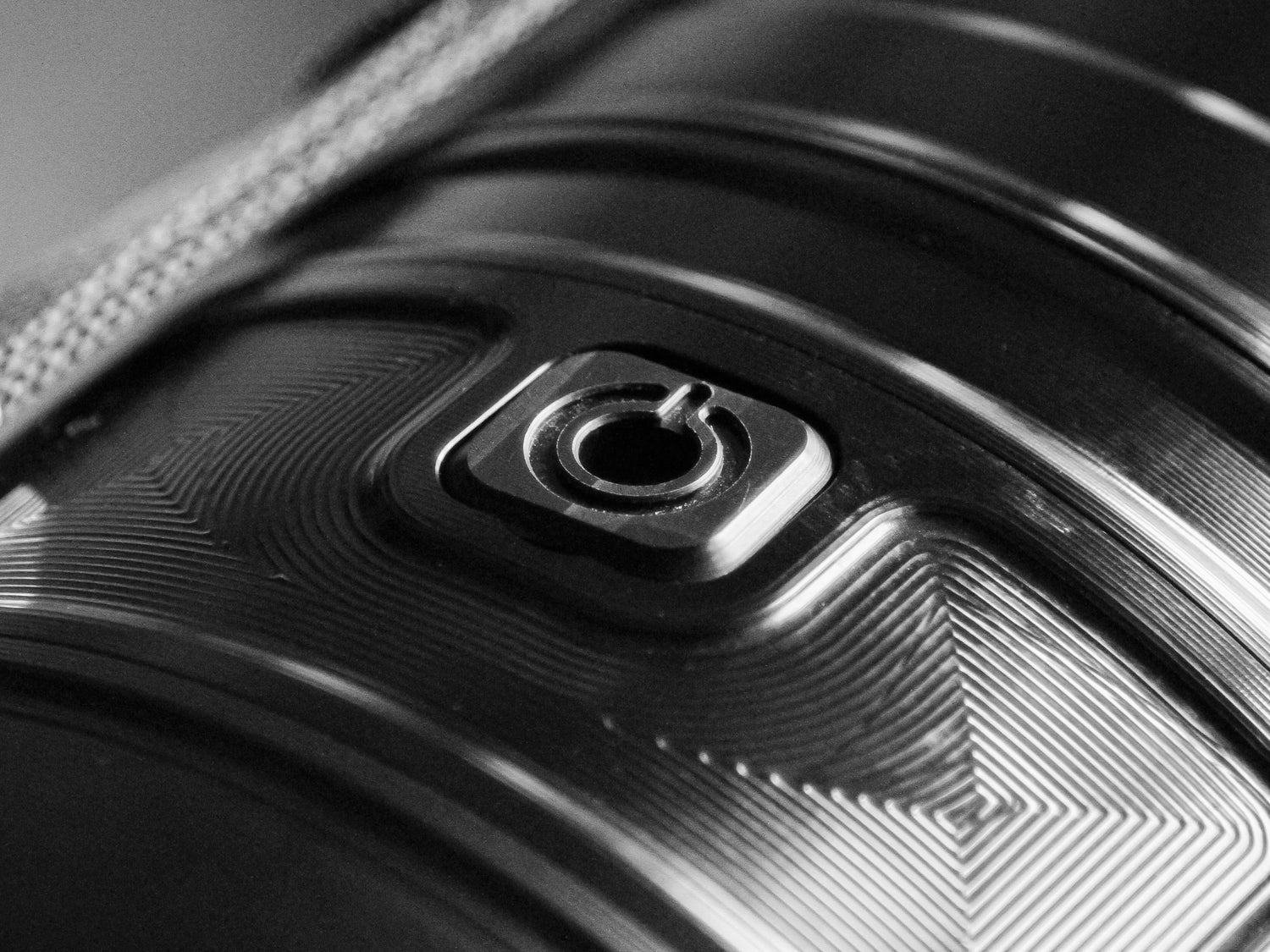 MASTER SWITCH
The CudaX features a large external power switch for easy on/off. Safely cut all power to the scooter in case of emergency, or simply turn it off for safer stowing. The magnetic design doesn't penetrate the hull and includes a timer that automatically powers off your scooter after 20 minutes if not used.
PRE-TRIMMED FOR SALT & FRESHWATER
The CudaX comes pre-trimmed for neutral buoyancy with a single removable stainless plate to switch between saltwater and freshwater diving.
RUGGED ALL-ALUMINUM CONSTRUCTION
Machined by us in Seattle from 6061 T6 aluminum. The CudaX's construction gives you the toughness and strength expected from a professional scooter. With a design depth of 1000 feet, it surpasses the requirements of nearly every dive imaginable.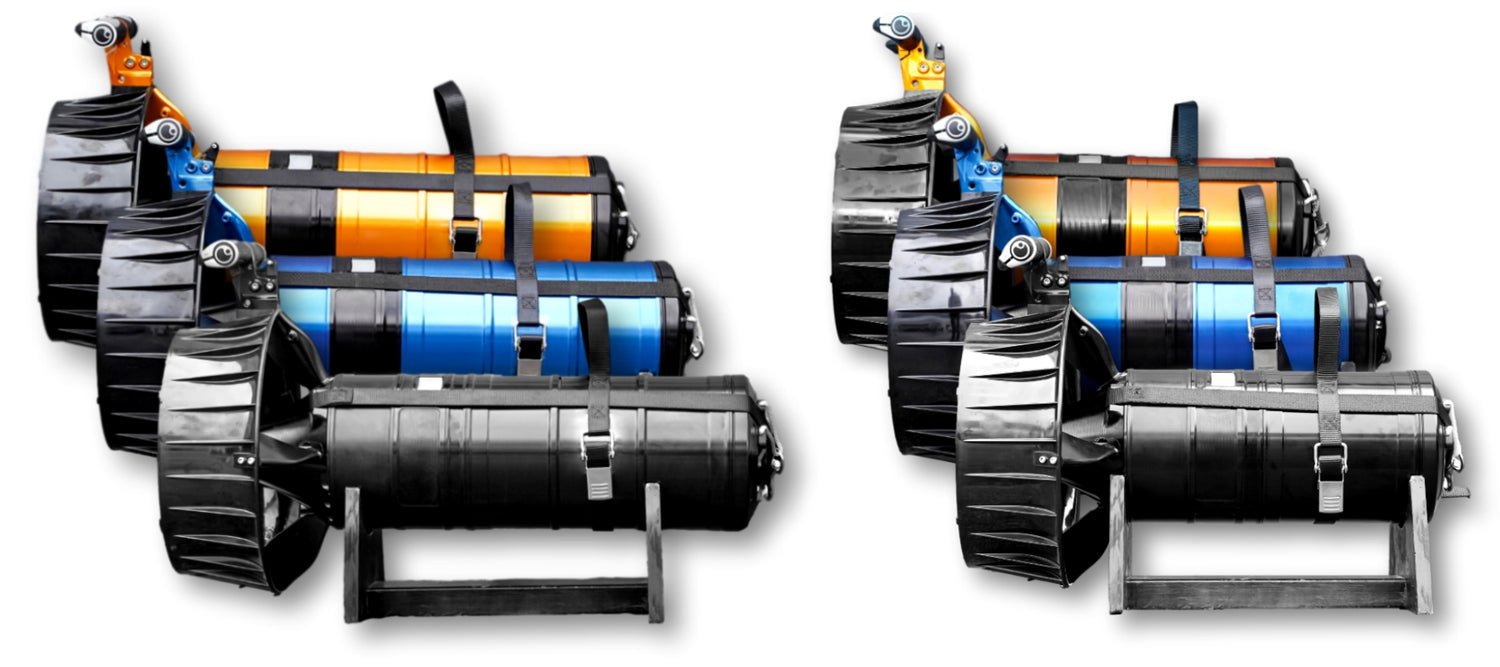 TWO MODELS & THREE COLORS
The CudaX is available in the Tech or the Exploration models. The CudaX Tech sports a shorter body tube with capacity for two batteries, and suits more technical dives or frequent traveling due to its lighter weight. The CudaX Exploration has a larger body tube, with room for four battery packs and double the runtime of the CudaX Tech model, for those looking for longer runtimes.
Now, for the first time ever, Dive Xtras is offering multiple color options for a scooter straight from the factory. Choose from black, blue, or orange-colored body and tail components for the look that suits you best!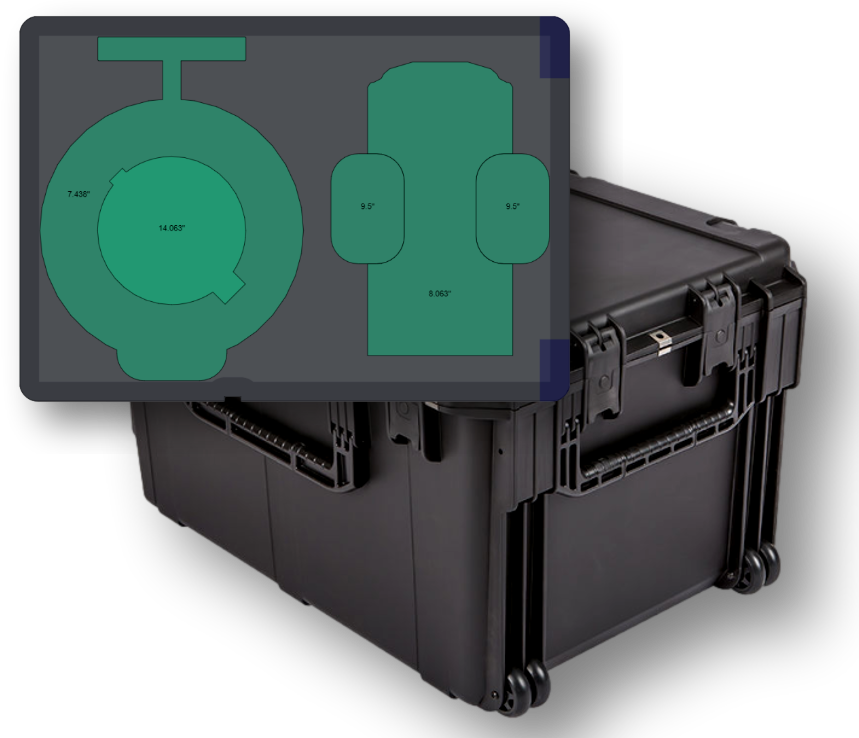 TRAVEL FRIENDLY
If you like to travel, why not have a scooter that you can take with you too? Flying to Florida, Yucatan, or Bikini with the CudaX? It's all possible! Using power tool batteries that fall below flying and shipping restrictions makes your scooter just another bag. The CudaX also breaks down into smaller segments for easy packing.
BUY A CASE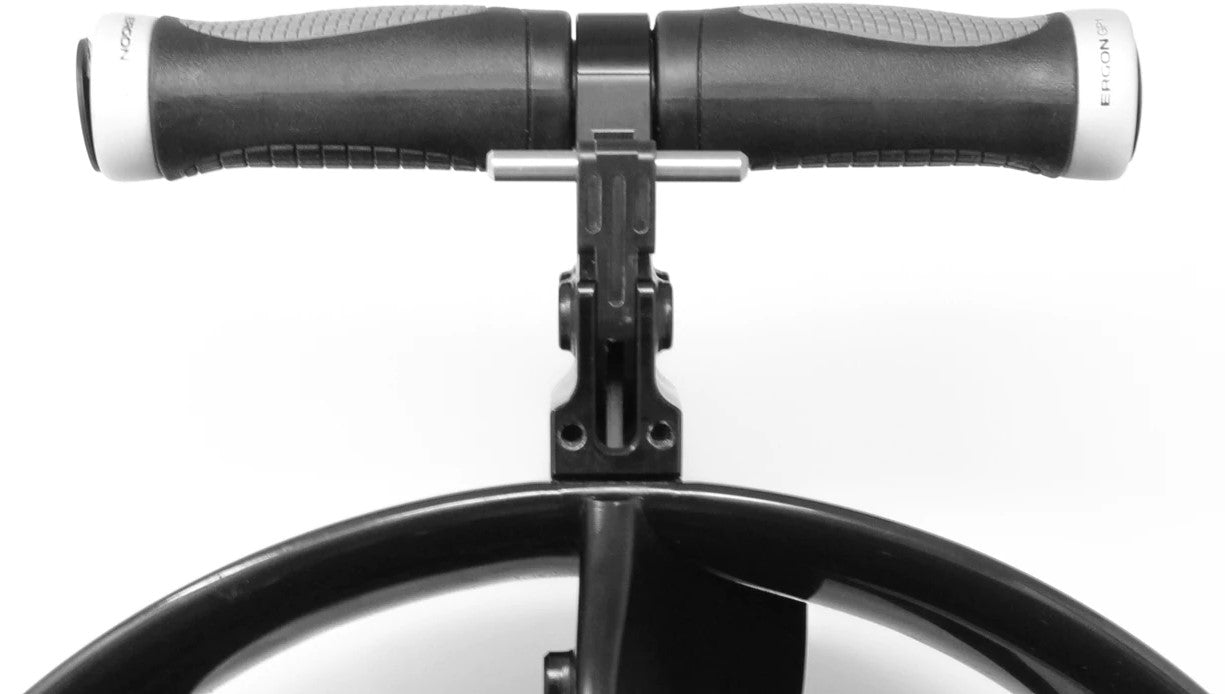 DUAL HANDLE
All new dual handle and trigger allows you to fully control the scooter with a single hand, or swap between hands simply and easily without disrupting your dive.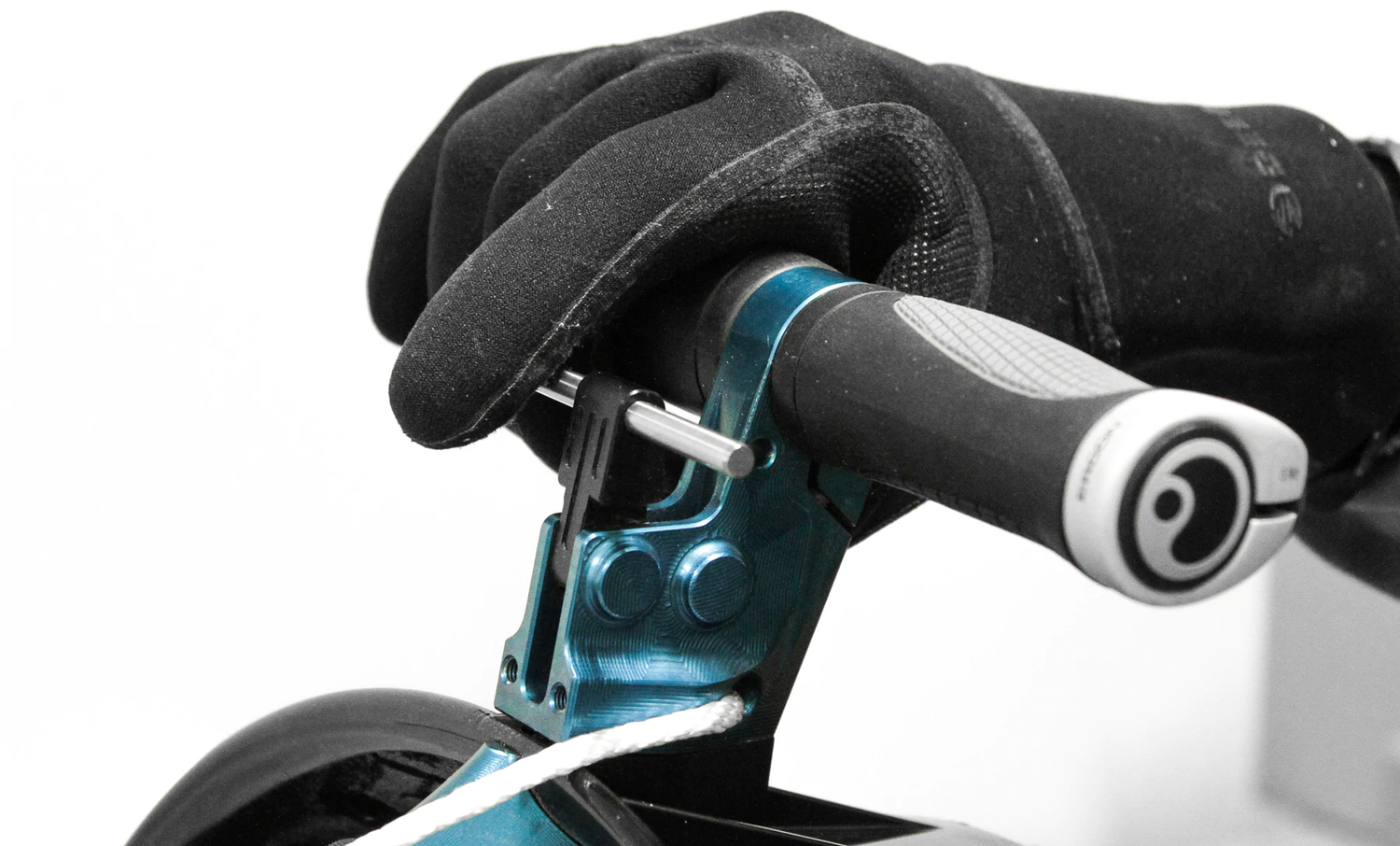 DOUBLE CLICK SPEED CONTROL
The CudaX uses Dive Xtras' patented double click speed control. The diver can simply shift between eight preset speeds with one hand by a simple double or single click, just like using a computer mouse. No need to adjust anything whilst diving with cold or gloved hands. Simply shift to the speed you need or to match your buddy.
SAFE START
A double click on the trigger is required to start scooter's motor, preventing accidental activation during transport or handling. On top of that, the CudaX's onboard computer will not allow the motor to output more than its minimal power level until it detects nothing is interfering with the prop blades.
SILENT DRIVE
Designed to be quiet, so you and the marine life can enjoy the dive. The CudaX has a brushless direct drive motor and electronics using the latest Field Oriented Control (FOC), commutating the motor sinusoidally for decreased noise and increased efficiency.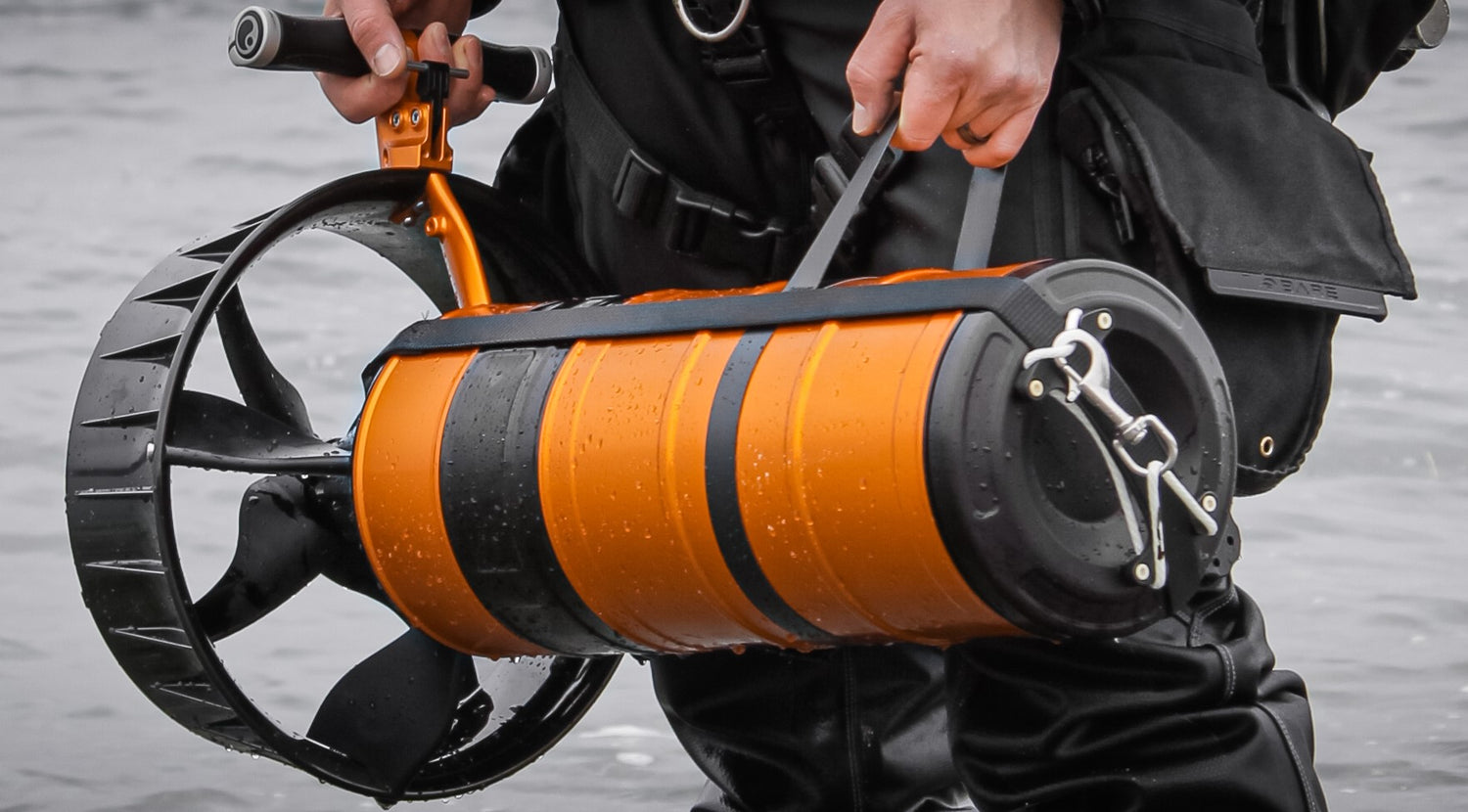 TECH DIVE READY
We added the features divers most often add themselves. Front strap and bolt snap are integrated into the scooter, not added as an afterthought. The scooter is still trimmed and neutral with these extras included.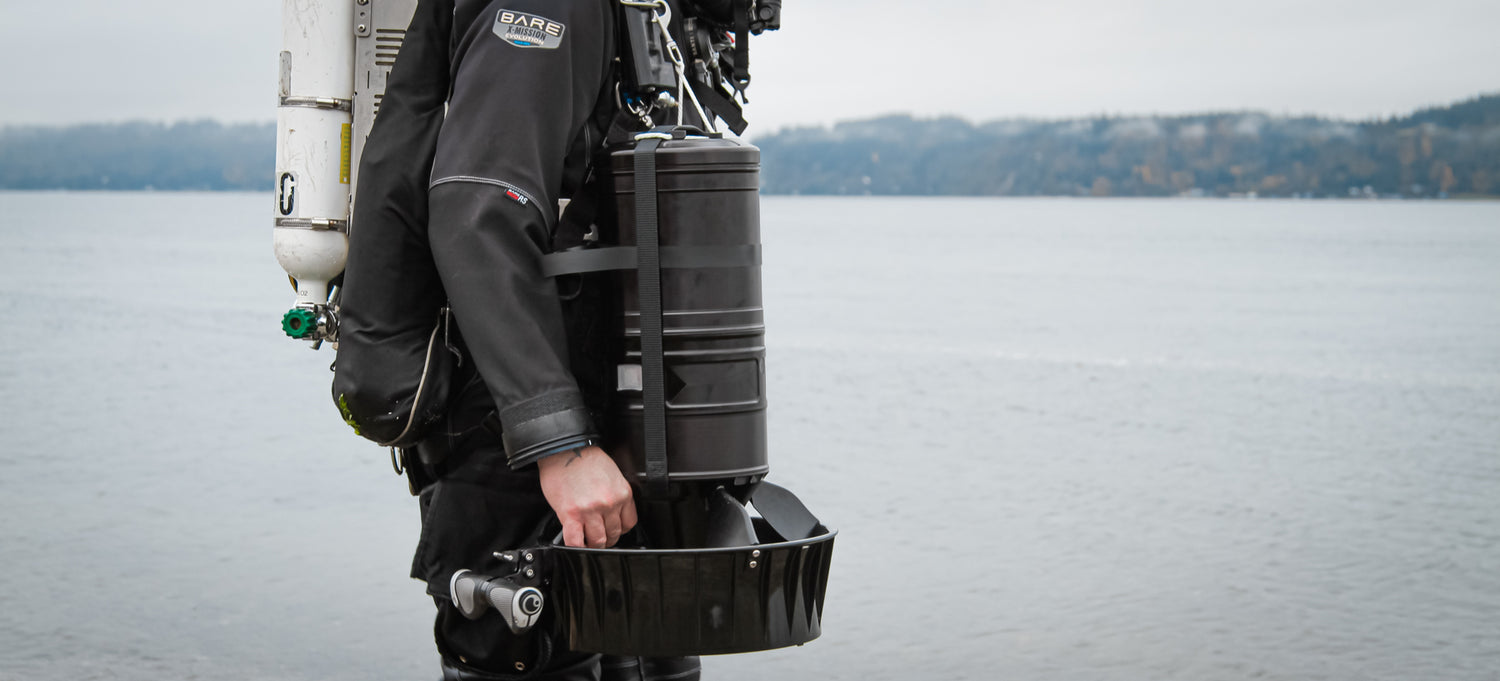 LIGHTWEIGHT
The CudaX is one of the lightest scooters in its performance category. With travel and easy portability being a major consideration for many Dive Xtras customers, weight was a major consideration in our design process.